Graduate and Internship opportunities in India
Wells Fargo believes that our people are our most important asset. We understand the importance of providing exciting and rewarding opportunities for new graduates at the start of their career. Our investment in the future begins with you, which is why we offer a number of Graduate and Internship Programs across our businesses and functions.
We have built challenging and rewarding programs for graduates beginning their careers with us. Our programs provide opportunities for you to:
work with a mentor,
network with leaders across the businesses,
collaborate with your program cohort on various projects, and
take part in relevant learning and development initiatives that will develop your skills
You will be able to showcase your talent to the business, while simultaneously building new skills and gaining new experiences.
We typically hold recruitment days on specific campuses throughout the year. Remember to participate in our pre-placement sessions where you will get an opportunity to learn more about being part of Wells Fargo and the opportunities available to you. Please contact your Careers Services Office for more information on when we will be recruiting at your university.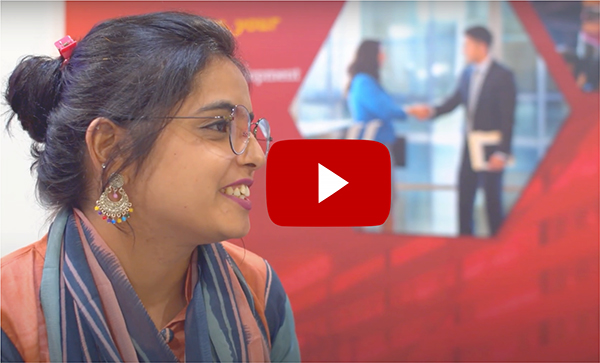 Programs:
Some of our graduate programs are as below:
Technology Program
– Wells Fargo Technology (WFT) develops and supports software applications, solutions and services for the bank's business and internal technology needs. Employees joining our Technology program will be working on transformative projects that can make a significant impact in the company. You will interact closely with multiple business and technology partners across different Wells Fargo locations. We look for candidates with strong programming backgrounds to work on building scalable solutions. You could be based in our Hyderabad, Chennai or Bangalore offices.
Management Associate Program
– Our management associates are full time hires and over the course of the first 12 months of employment, business school graduates will rotate through three different business units giving them an excellent opportunity to gain a broad understanding of how the company operates. At the end of the program you may transition into a role in one of the business unit or functions which could include Strategy, Operations, Analytics, Risk Management or other functions. You will experience a comprehensive onboarding program providing you with every opportunity to build on your business acumen. You could be based in our Hyderabad, Chennai or Bangalore offices.
Commercial Banking
– Commercial Banking (CB) serves diverse market and customer segments including middle market, large corporates, financial institutions and municipal, state and local governments. Corporate & Investment Banking (CIB) focuses on supporting capital markets, banking, and investment needs of corporate, government, and institutional clients. The CB and CIB graduate programs are designed for graduate hires specializing in Commerce and Business Administration and offer six weeks of 'campus to corporate' business boot camps to help new hires onboard seamlessly. These programs are based in Hyderabad, Chennai or Bangalore.
Product Modelling and Analytics (PAM)
– Our PAM function supports innovation across the company and provides capabilities to advance analytic practices that impacts across Wells Fargo. Employees on this program work closely with business partners, data stewards, project/program managers, and other IT teams to turn data into critical information and knowledge that can be used to make sound organizational decisions. For our PAM program we look for candidates with a minimum Bachelors in a quantitative field such as applied mathematics, statistics, engineering, physics, accounting, finance, economics, econometrics, computer sciences, or business/social and behavioural sciences with a quantitative emphasis. This program is based in our Bangalore office.
Independent Risk Management (IRM)
– Our IRM function is vital to the business and on this program you will be involved in a variety of different projects. You could find yourself involved in providing analytical support to projects, conducting ad-hoc analysis to uncover critical insights or developing dashboards that monitor different risk metrics for consumer product portfolios. For our IRM program we look for candidates with Bachelor's degree or higher in a quantitative field such as applied mathematics, statistics, engineering, finance, economics, econometrics or computer sciences. This program is based in our Bangalore office.
Internships
– Our internships last either 8 weeks (May to July) or 6 months (January to June) depending on which program you join. We have opportunities for interns in Technology, Product Modelling & Analytics (PAM), Independent Risk Management (IRM),Data & Management Insights and functions. Throughout the duration of your internship you will also be assigned a buddy and a mentor and we will work closely with you to ensure you are learning as much as possible during your time with us. We hope to transition our interns into permanent roles and, if appropriate, towards the end of your internship we will discuss what those options look like. Internships take place in our Hyderabad, Chennai or Bangalore offices.
What to expect from our recruitment process:
Our recruitment process has been designed to not only assess your capabilities and potential, but to also give you an insight about what it's like to work at Wells Fargo. We will start the assessment by giving you more information about Wells Fargo which will be followed by an online assessment and then technical and HR interviews. Although we usually host assessment days in person on campus, due to the impact of Covid-19 you may be asked to complete virtual assessments for the time being.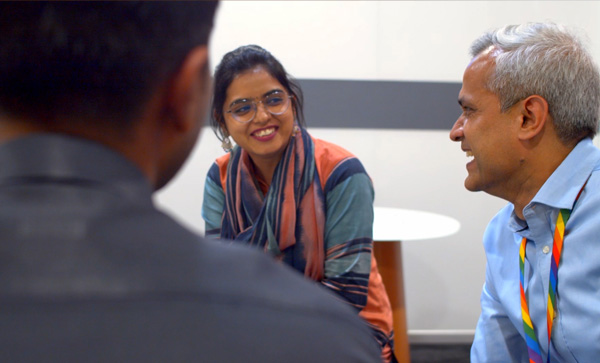 We work closely with the Career Services Office of Colleges and Universities to plan our recruitment days so please contact them for more information about when we will be recruiting from your school.
What you can expect from us:
As well as a competitive salary, Wells Fargo provides a comprehensive range of company-funded core benefits and voluntary employee-paid benefits for our full-time employees. Employees have access to programs encouraging healthy practices, supporting their total health and well-being, such as an on-site medical clinic, Employee Assistance Program, maternity support, personal accident and disability cover. Interns are offered a suitable compensation and insurance. We also provide transport for employees to travel to and from work and various other in-house facilities such as gym and in-house clinics.
In addition to supporting you build a long-term career we also encourage you to stay active and participate in various social activities or volunteering. You can also pursue your personal interests through our clubs and employee networks.