We want team members to feel comfortable and enjoy being part of our community, knowing they can build a career here.

- Wells Fargo Vision and Values statement
Work and grow with Wells Fargo
Wells Fargo offers a variety of exciting career paths that will allow you to flourish in an inclusive environment comprised of other smart, dedicated professionals who are all focused on success. We encourage a healthy work/life balance, and we'll support your professional development with coaching and training that can help you achieve, and even exceed, your personal expectations.
Enjoy an inclusive workplace
You'll have the opportunity to participate in Team Member Networks (TMNs) at Wells Fargo. Team members — who are connected by a shared background, experience, or other affinity — formed these networks, and they are open to any team member.
Each TMN is aligned with our company strategy and devoted to professional growth and education; community outreach; recruiting and retention; supporting business development; and customer insight. Currently, there are nine approved TMN segments for Wells Fargo, each led by enterprise leadership teams:
Asian Connection
Native Peoples Team Member Network
Black/African American Connection
PRIDE Team Member Network
Diverse Abilities Team Member Network
Veterans' Team Member Network
Latin Connection
Women's Team Member Network
Middle East Team Member Network
We believe every team member offers something extraordinary. Our caring and supportive work environment gives our team members the opportunity to build relationships not only with each other, but with our customers as well.
Accommodations at Wells Fargo
Wells Fargo is committed to the health, safety, well-being, and success of its team members with medical conditions and disabilities. Our commitment is consistent with People as a Competitive Advantage (PACA) and complies with the Americans with Disabilities Act and related governmental regulations pertaining to medical leaves of absence and disabilities. Wells Fargo is dedicated to providing team members with medical conditions and disabilities the opportunity to be successful in their Wells Fargo careers. We understand the value of all team members and appreciate the unique capabilities and contributions they bring to our organization. That is why we remain focused on diversity and creating an inclusive work environment for all team members, including those with medical restrictions or disabilities. Our commitment is to seek successful solutions and reasonable accommodations, helping our team members with disabilities or medical restrictions to successfully perform their jobs. Therefore, we are leading our industry in providing workplace accommodations by having a dedicated team of diverse multi- disciplinary professionals that have expertise in occupational health and psychiatric nursing, vocational rehabilitation, behavioral/mental health, ergonomics, disability management, human resources, employee relations, benefits and leave administration.
People with disabilities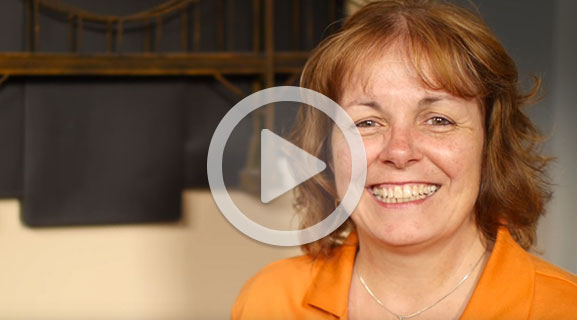 Why Wells Fargo?
Joining our team would allow you to work in a fun, diverse environment, where you can use your problem-solving and communication skills to build your career. We encourage a healthy work/life balance, and we'll support your professional development with coaching and training that can help you reach new heights of success.
Awards
12th Top Company For Diversity (2016) DiversityInc
CAREERS & the disABLED: Among Top 50 Employers by Readers Choice
Perfect Score – 100 Disability Equality Index (DEI) Best Places to Work (2016) Score of 100%
Wells Fargo Today Quarterly Fact Sheet