Envision your career with Wells Fargo
Wells Fargo & Company (NYSE: WFC) is a nationwide, diversified, community-based financial services company with $1.9 trillion in assets. Founded in 1852 and headquartered in San Francisco, Wells Fargo provides banking, insurance, investments, mortgage, and consumer and commercial finance through more than 8,600 locations, 13,000 ATMs, and the Internet, and has offices in 36 countries to support the bank's customers who conduct business in the global economy. With approximately 268,000 team members, Wells Fargo serves one in three households in the United States. Wells Fargo & Company was ranked No. 27 on Fortune's 2016 rankings of America's largest corporations. Wells Fargo's vision is to satisfy all our customers' financial needs and help them succeed financially. Wells Fargo perspectives are also available at blogs.wellsfargo.com.
We offer a variety of exciting career paths that will allow you to flourish in an inclusive environment comprised of other smart, dedicated professionals who are all focused on success. We encourage a healthy work/life balance, and we'll support your professional development with coaching and training that can help you achieve, and even exceed, your personal expectations.
Joining our team will allow you to work in a fun, diverse environment where you'll have the ability to move around the company as you use your problem-solving, organizational, and communications skills to build your career.
Working together for the common good
We believe we have an important role to play in helping advance social, economic, and environmental opportunities in the communities where we work, live, and do business. We work closely with governments, community organizations, and other stakeholders to support efforts to create long-term economic growth and quality of life for everyone in our communities. We are also focused on integrating social and environmental responsibility into our business practices, operations, and culture.
Many cultures comprise ours
We're focused on recruiting, training, and retaining the best and brightest people for our diverse workplace. Diversity is so important to our vision, strategy, and continued success that it's ingrained into the foundation of our culture. Wells Fargo is proud of the recognition we have received for our commitment to our team members and communities.
We'll help you maximize your potential
If you're ready to make an immediate impact, we offer a variety of undergraduate and MBA programs designed to develop your talents and give you the opportunity to grow and excel. Our full time professional development programs and summer internships can give you the tools, network, and experience you need to achieve — and even surpass — your goals.
As a professional development program participant, you'll work within a specific Wells Fargo business group. Over the course of your program, you'll develop a deep understanding of our products and services and the strategies that support them. We also offer a wealth of entry-level opportunities outside of the professional development programs in a wide array of job functions and locations. All currently available opportunities are posted and regularly updated on our Careers site.
Wells Fargo offers a wide range of opportunities for MBAs and undergraduates. Our track record of more than 160 years of success, award-winning training programs, and values-oriented culture all contribute to making us a recognized leader in the financial services industry.
Ready to get started?
Select "Opportunities for Undergraduates" or "Opportunities for MBAs."
When you're ready to apply, register and create a profile on our Careers site. In the "Referral Information" area, select "Other" and insert your college name in the "Please Describe" box. Application timelines vary by program, so please visit wellsfargo.com/careers/mbas_undergrads for more specific information.
Note: We encourage you to visit your campus career center to find out about Wells Fargo recruiting events and on-campus interviews. If we'll be interviewing on your campus, please apply both through your campus career center and our website.
Financial Analyst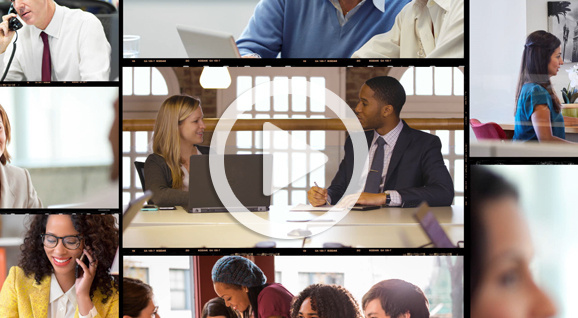 Supporting Military Services