Job Description
Compliance Consultant 3 - Wells Capital Management (WellsCap)
Apply now
Job ID 5294076
Schedule Type Reg-Time
Work Hours 40
Location Menomonee Falls, Wisconsin
Job Description
Wealth and Investment Management (WIM) is one of the company's four main divisions. WIM businesses build enduring client relationships through sound, thoughtful and objective advice. We help our clients by developing individualized plans for everything from retirement goals to business succession planning, to family legacy intentions. Services include comprehensive planning and advice, investment management, brokerage, private banking, estate planning strategies, trust, insurance and both individual and institutional retirement.
Wells Fargo Asset Management (WFAM): Wells Fargo Asset Management brings together a strategic balance of investment capabilities to serve the investment needs of clients worldwide: institutions, financial advisors, and individuals. Wells Capital Management is a registered investment advisor and a dedicated institutional asset manager within the WFAM umbrella. Their mission is to deliver superior investment service to our institutional clients globally.
This position is within Wells Fargo Asset Management (WFAM) for Wells Capital Management (WellsCap). As a registered investment advisory firm, we focus on managing equity, fixed income and blended portfolios for a variety of institutional clients. We believe professionals with the highest integrity, focused on adding positive relative returns, with disciplined teamwork, will exceed our clients expectations.
We are seeking a Compliance Consultant 3 (CC3) to coordinate, complete and deliver client compliance reporting requests, assist in forensic testing, and provide Firewall Compliance support as needed. The CC3 will work closely with associates on the Regulatory Compliance Team to ensure compliance related reporting requests are completed timely and accurately.  The CC3 will work with internal groups including Relationship Management, Sales, RFP, Portfolio Investment and Client Administration teams, to draft and communicate compliance related responses for external use, conduct testing or provide Firewall Compliance support.  
Responsible for developing, implementing and monitoring a risk-based compliance program to assure compliance with federal, state, agency, legal and regulatory requirements or may provide oversight to a compliance function. Works with assigned business units and provides compliance risk expertise and consulting for projects and initiatives with moderate to high risk to identify, assess and mitigate regulatory risk in all business activities. Develops testing strategies and methodologies; evaluates the adequacy and effectiveness of policies, procedures, processes, initiatives, products and internal controls and identifies issues resulting from internal and/or external compliance examinations. Consults with business to develop corrective action plans and effectively manage change to ensure regulatory compliance. Identifies training opportunities; may design/coordinate the development of training materials and delivers training. Reports findings and drafts recommendations to compliance risk and business line management.
**Relocation assistance is not available for this position.**
Required Qualifications
2+ years of experience in compliance, operational risk management (includes audit, legal, credit risk, market risk, or the management of a process or business with accountability for compliance or operational risk), or a combination of both
2+ years of experience in one or a combination of the following: additional compliance, additional operational risk management, IT systems security, business process management or financial services industry experience; or a BS/BA degree or higher in business or a related field
Desired Qualifications
Intermediate Microsoft Office skills
Excellent verbal, written, and interpersonal communication skills
Strong analytical skills with high attention to detail and accuracy
Ability to interact with all levels of an organization
Other Desired Qualifications
5+ years experience in compliance or risk management
Knowledge and understanding of the Investment Advisers Act of 1940 and Employee Retirement Income Security (ERISA) policy
Knowledge of equity and fixed income investment strategies
General compliance/operations experience
Ability to communicate effectively within the compliance team, professionals throughout WellsCap, regulators, clients and prospective clients including client facing due diligence meetings
Strong work ethic and the ability to work under pressure with extreme time sensitivity
Strong analytical ability
Demonstrated ability to work independently on projects as wells as part of a team
Ensure a collaborative working environment between compliance and professionals throughout WellsCap
Disclaimer

All offers for employment with Wells Fargo are contingent upon the candidate having successfully completed a criminal background check. Wells Fargo will consider qualified candidates with criminal histories in a manner consistent with the requirements of applicable local, state and Federal law, including Section 19 of the Federal Deposit Insurance Act.

Relevant military experience is considered for veterans and transitioning service men and women.
Wells Fargo is an Affirmative Action and Equal Opportunity Employer, Minority/Female/Disabled/Veteran/Gender Identity/Sexual Orientation.

0013030
CORP RISK/CORPORATE RISK
Apply now
Working at Wells Fargo – Our Hiring Process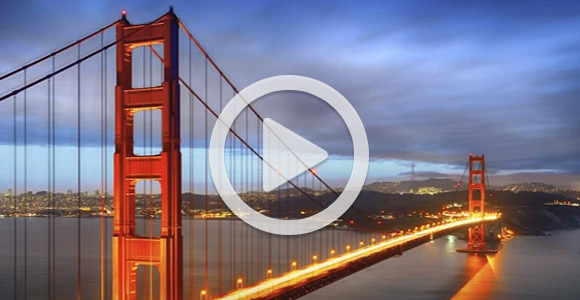 Sign up for our Talent Community and receive Job Alerts