Job Description
Analytic Consultant 4
Apply now
Job ID 5298004
Schedule Type Reg-Time
Work Hours 40
Location Minneapolis, Minnesota
Job Description
Wells Fargo's Consumer Lending Group (CLG) is an industry leader in supporting homeowners and consumers. We put customers at the center of all that we do. We make every decision - and design every product and service - with our customers in mind.
It starts with you. We must attract, develop, retain and motivate the most talented people - those who care and who work together as partners across business units and functions. We value and promote diversity and inclusion in every aspect of our business and at every level of our organization.
The CLG team includes Home Lending, Personal Loans and Lines, Direct Auto, Dealer Services, Commercial Auto, Retail Services and Education Financial Services including the professional services teams that partner with these businesses and other key partners.
Join the #1 Mortgage originator and servicer ( Source: Inside Mortgage Finance )
Our Customer Excellence team focuses on customer feedback and strives for operational excellence in order to strengthen our consumer-centric culture and optimize the customer experience.
The Customer Excellence Data & Analytics (CEDA) team is looking for a highly motivated and results-driven individual to join a high performing team of professionals. The team is accountable for leading and delivering cross organizational data and analytics, as well as critical insight for business changes to improve the customer experience. The changes are of high priority, extreme complexity, high visibility both internal and external, and fast paced with time constraints.
Candidate will be responsible for applying analytical techniques, managing, interpreting and presenting quantitative and qualitative information, and collecting intelligence from multiple sources related to outcomes, events, conditions and trends to effectively measure the impact of business initiatives on the customer experience.
Candidate is expected to develop strong business relationships through consulting and collaborating with business partners on key initiatives and will assist in the design, definition and documentation of supporting data architecture and technical solutions to meet business needs.
Candidate will ensure that all data extracted, compiled or transformed adheres to business rules approved by our business partners as well as WF compliance regulations and policies.
Candidate will also be responsible for resolving day to day operational issues and will promote data practices that are aligned with Home & Consumer Finance Group data council strategies.
Candidate will develop performance reporting and work to integrate that information into performance dashboards and reports for use by senior leaders.
Candidate will communicate effectively with other analysts and stakeholders and serve as a consultative resource for other analysts within CEDA.
Required Qualifications
6+ years of experience in one or a combination of the following: reporting, analytics, or modeling; or a Masters degree or higher in a quantitative field such as applied math, statistics, engineering, physics, accounting, finance, economics, econometrics, computer sciences, or business/social and behavioral sciences with a quantitative emphasis and 4+ years of experience in one or a combination of the following: reporting, analytics, or modeling
Desired Qualifications
Extensive knowledge and understanding of research and analysis
Strong analytical skills with high attention to detail and accuracy
Excellent verbal, written, and interpersonal communication skills
4+ years of SAS experience
Knowledge and understanding of report analysis: emphasis on accuracy and telling a story with supporting details
Knowledge and understanding of data visualization
Ability to gather, analyze, and interpret large datasets
Ability to manage or facilitate analysis of current systems, problem identification, and resolution
Excellent verbal, written, and interpersonal communication skills
Knowledge and understanding of mortgage servicing industry
Ability to consult with business partners to define key performance metrics, dashboards or scorecards
Ability to create and improve process through strategic thinking
Job Expectations
This position requires compliance with all mortgage regulatory requirements and Wells Fargo's compliance policies related to these requirements including acceptable background check investigation results. Successful candidates must also meet ongoing regulatory requirements including additional screening and required reporting of certain incidents.
Street Address
MN-Minneapolis: 2701 Wells Fargo Way - Minneapolis, MN

Disclaimer

All offers for employment with Wells Fargo are contingent upon the candidate having successfully completed a criminal background check. Wells Fargo will consider qualified candidates with criminal histories in a manner consistent with the requirements of applicable local, state and Federal law, including Section 19 of the Federal Deposit Insurance Act.

Relevant military experience is considered for veterans and transitioning service men and women.
Wells Fargo is an Affirmative Action and Equal Opportunity Employer, Minority/Female/Disabled/Veteran/Gender Identity/Sexual Orientation.

0168755
WF CONSLNDG GRP
Apply now
Working at Wells Fargo – Our Hiring Process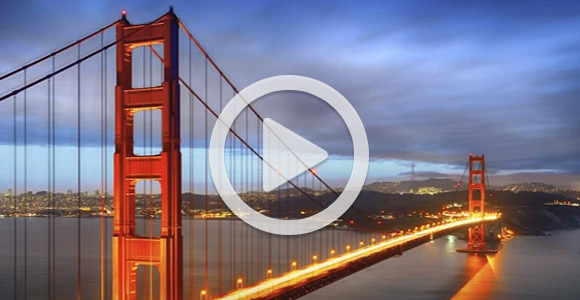 Sign up for our Talent Community and receive Job Alerts