Job Description
Data Warehouse Designer - Applications Systems Engineer 5
Apply now
Job ID 5289539
Schedule Type Reg-Time
Work Hours 40
Location Minneapolis, Minnesota
Job Description
Wells Fargo & Company is a diversified financial services company providing banking, insurance, investments, mortgage, and consumer and commercial finance through more than 9,000 stores and more than 12,000 ATMs and the Internet (wellsfargo.com) across North America and internationally.  We're headquartered in San Francisco, but we're decentralized so every local Wells Fargo store is a headquarters for satisfying all our customers' financial needs and helping them succeed financially. One in three households in America does business with Wells Fargo. Wells Fargo has $1.4 trillion in assets and more than 275,000 team members in more than 35 countries across our 80+ businesses.
Enterprise Data & Analytics (EDA), which offers Chief Data Office capabilities to Wells Fargo, focuses on leveraging data as a strategic asset. Data is critical to Wells Fargo's continued success, deepening relationships with our customers, creating a seamless and convenient multi-channel experience, and meeting our commitment to satisfy our customers' financial needs. EDA defines how we use information across the company, align our business practices and support our continued focus on great customer experience.
The Position:
The Technology Asset Management (TAM) environment resides on the Enterprise Information Warehouse (EIW) Teradata platform to bring Technology Asset information together and allow consistent hardware and software reporting across Wells Fargo. With the Integrated Technology Asset Management Target Operating Model (ITAM-TOM) regulatory effort, we have been asked to include additional sources to support the full asset lifecycle from request to disposition. In addition to the ITAM-TOM work, we continue to expand the data in support of Enterprise Technology Asset Management (ETAM) and other business lines reporting needs. Major sources include Remedy, BDNA, ADDM, Reverse Logistic and a number of other discovery tools.
Tasks/Responsibilities:
Gather detailed business and technical requirements, including mapping to the Source, EIW and applicable data marts/extracts.

Facilitate group sessions to obtain business and technical requirements, clarify business rules and data design requirements.

Perform Physical Data Modeling & Database design for EIW Physical Database Structure or Data Mart(s) using both Relational & Dimensional Modeling techniques.

Responsible for documenting: Technical Requirements, Logical Design (if necessary) Design Specifications or Approach, Source to Target Mapping, Source Level Metadata, File Level Metadata, Table Level Metadata, Column Level Metadata, Valid Values and Transformation Rules.

Perform Process Modeling whenever applicable for both Database Management and File Management processes.

Determine proper ID Management Strategy.

Determine proper File Distribution Strategy including Staging wherever applicable.

Responsible for loading Technical Metadata into Enterprise Metadata Repository.

Participate throughout the project life cycle from requirements to production implementation with emphasis on technical requirements and database design.

Participate in issue research and resolution for Production when appropriate.

May act as project/team lead.

Participate in business systems planning for integrated analytic needs.  Participate in defining approaches and priorities for satisfying needs.

Maintains database performance by identifying and resolving production and application problems; evaluating, integrating, and installing new releases; updating models; completing maintenance; answering user questions.

Presenting application capabilities to users by conducting training.

Develop flexible, scalable data architectures for Reporting needs in coordination with Master Data Management and Data Warehouse that adopt to changing business environment.

Establish methods and procedures for tracking data quality, completeness, redundancy, and improvement.

Preferred locations:  Minneapolis, MN; Charlotte, NC; Phoenix, AZ, Chandler, AZ and will consider other locations throughout the US. 

Candidates that live or can relocate on their own to the preferred locations will be considered first.
Required Qualifications
7+ years of application development and implementation experience
5 + years of experience designing software solutions using software architecture design principles
5+ years of database experience
2+ years of data analysis experience
2+ years of financial services experience
2+ years of experience with SAS or SQL, or other data management, reporting and query tools
2+ years of SQL experience
5+ years of data modeling experience
3+ years of Erwin experience
2+ years of ETL (Extract, Transform, Load) Programming experience
5+ years of data warehouse experience
3 + years of experience working on cross-organization initiatives
Desired Qualifications
Good verbal, written, and interpersonal communication skills
Knowledge and understanding of database design/modeling logical and physical
3+ years of Teradata experience
Knowledge and understanding of data dimensional modeling
A BS/BA degree or higher
Intermediate Microsoft Office (Word, Excel, Outlook, PowerPoint, and Access) skills
Other Desired Qualifications
Must

be able to read and create Data Models and Process Models without having access to the data or related information

Experience in modeling & designing of Data Warehouse & other Analytical Databases using both Relational and Dimensional Modeling Techniques

Experience with Process Modeling

Experience in several ID Management Strategies utilized in Analytical Environments.

Experience & Knowledge of working with different File Management Systems

Experience with Integrated Technology Asset Management – Target Operating Model (ITAM-TOM)

Must be self-motivated, well organized and have strong innovation and facilitation skills

Experience in documenting transformation rules using algorithms and without using any SQL or Programming Language Jargon

Experience in modeling and designing data warehouse or data mart or analytical database(s)

Demonstrated knowledge of current and emerging technologies and trends in data warehousing

2+ years Ab Initio Metadata Hub Experience
Disclaimer

All offers for employment with Wells Fargo are contingent upon the candidate having successfully completed a criminal background check. Wells Fargo will consider qualified candidates with criminal histories in a manner consistent with the requirements of applicable local, state and Federal law, including Section 19 of the Federal Deposit Insurance Act.

Relevant military experience is considered for veterans and transitioning service men and women.
Wells Fargo is an Affirmative Action and Equal Opportunity Employer, Minority/Female/Disabled/Veteran/Gender Identity/Sexual Orientation.

0052497
CHIEFADMINOFFIC/CHIEF ADMINISTRATION OFFICER
Apply now
Working at Wells Fargo – Our Hiring Process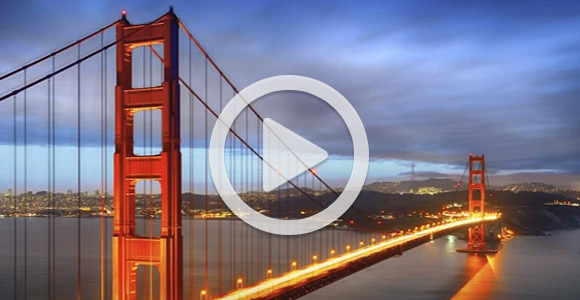 Sign up for our Talent Community and receive Job Alerts