Job Description
Financial Crimes Due Diligence Leader: Wealth & Investment Management Compliance Manager 4
Apply now
Job ID 5271684
Schedule Type Reg-Time
Work Hours 40
Location Minneapolis, Minnesota
Job Description
Let's talk about building a rewarding career
It starts with you. Our goal is to attract, develop, retain and motivate the most talented people - those who care and who work together as partners across business units and functions.  We value and promote diversity and inclusion in every aspect of our business and at every level of our organization.

Wells Fargo & Company (NYSE: WFC) is a nationwide, diversified financial services company with $1.7 trillion in assets. Founded in 1852, Wells Fargo provides banking, insurance, investments, mortgage, and consumer and commercial finance through more than 9,000 locations, more than 12,500 ATMs, online (wellsfargo.com), and mobile devices. Wells Fargo has more than 265,000 team members in 36 countries across our approximately 90 businesses. Wells Fargo & Company was ranked No. 30 on Fortune's 2015 rankings of America's largest corporations. Wells Fargo's vision is to satisfy our customers' financial needs and help them succeed financially. Wells Fargo perspectives are also available at Wells Fargo Blogs and Wells Fargo Stories.

Wealth and Investment Management (WIM) is one of the company's four main divisions. WIM businesses build enduring client relationships through sound, thoughtful and objective advice. We help our clients by developing individualized plans for everything from retirement goals to business succession planning, to family legacy intentions. Services include comprehensive planning and advice, investment management, brokerage, private banking, estate planning strategies, trust, insurance and both individual and institutional retirement.
The Wealth & Investment Management ("WIM") Financial Crimes Risk & Compliance ("FCRC") team is seeking an experienced Senior-Level leader with a demonstrated track record of success to lead WIM's Customer Due Diligence ("WIM CDD TEAM") program. 
The leader selected for this role will be responsible for leading the consolidation of current, distributed teams that are responsible for performing customer due diligence processes on WIM clients, as well as continuing the successful build of the team in an efficient yet scalable fashion.  The leader will lead a team of compliance managers and compliance consultants that performs these processes in a manner that's risk-based, customer service oriented and meets or exceeds established service level agreements, corporate policies and WIM's group-level standards and procedures.  
He/she must be an experienced AML thought leader with the ability to lead, communicate and collaborate with all levels of management, and must have the ability to effectively and consistently influence change and successful outcomes across a broad array of stakeholders.
Responsibilities include, but are not limited to:
Hiring, training, and developing team members responsible for Customer due diligence reviews on WIM's highest-risk clients;

Leading the development and ongoing maintenance of procedures, process flows and training guides for the customer diligence function;

Leading various customer due diligence processes such as the collection and disposition of: OFAC alerts, negative news alerts, senior foreign political figure alerts, other 'list matching' type alerts, and ad-hoc exposure reviews;

Coordinating WIM's financial crimes related account restriction and account exiting processes;

Facilitating the approval process for certain high risk clients per corporate and WIM level policies and standards;

Developing quality assurance processes that proactively identify potential compliance and operational issues before they are realized;

Developing key risk and performance indicators for all assigned functions, and developing and delivering timely reporting on WIMs Customer due diligence program to all levels of management;

Ensuring all agreed upon service level agreements are consistently met;

Reviewing and evaluating levels of risk regarding financial crimes activities and escalating as appropriate;

Developing WIM level standards and procedures to support Corporate financial crimes policies;

Assisting the WIM business lines to ensure compliance with applicable federal, state, and global laws pertaining to AML/BSA and KYC standards;

Identifying gaps and executes plans to minimize risks (e.g. controls, systems, personnel);

Establishing an "anticipatory posture" related to the rapidly changing risk and compliance environment and leads operational, regulatory, and risk strategies to ensure compliance in partnership with WIM Group Financial Crimes Management team and Corporate Financial Crimes team;

Ensuring appropriate identification and responses to AML/BSA risks within the business and coordinates efforts to foster awareness and understanding of key risk management concepts within the business management network;

Assisting with regulatory matters when necessary

Coordinating and presiding over related AML/BSA projects;

Participating in project definitions and requirements to projects related to the development of technology and operational implementations;

Promoting a strong culture of AML/BSA/OFAC controls;

Working with peer financial crime program managers within WIM, and the WIM group governance function, to align and consolidate standards, processes and technology where feasible;

Participating in a range of cross enterprise or cross group risk management related activities, such as Regulatory Compliance Risk Management ("RCRM") initiatives;

Representing and articulating WFAM's Customer Due Diligence Program to Regulatory Agencies, Wells Fargo Audit Services, Internal Control testing team(s) and Wells Fargo's Financial Crimes Risk Management ("FCRM") function;

Maintaining current knowledge of the external regulatory environment and continuously assessing and reporting potential impacts and emerging risks to internal stakeholders;

Instilling a customer-service oriented approach within the WIM CDD team that aligns with Wells Fargo's and WIM's vision and values;

The WFAM CDD Program Manager will represent WIM FCRC on a number of strategic initiatives, projects and program/process improvements, and must have the ability to manage, delegate and contribute effectively.  He/she must be able work with corporate FCRM, WIM compliance functions, business units and internal support groups across the organization in order to successfully collaborate on initiatives that are large and complex in scope and impact.
The ideal candidate must have the ability to successfully manage competing priorities in a high-pressure deadline driven environment, and be able to effectively navigate a highly "matrixed" organizational structure in order to identify, build and maintain key relationships. He/she must also have the ability to define and assess micro business specific nuances while at the macro level understand and positively contribute to the group's overall strategic direction. 
Required Qualifications
10+ years of experience in compliance, operational risk management (includes audit, legal, credit risk, market risk, or the management of a process or business with accountability for compliance or operational risk), or a combination of both; or 10+ years of IT systems security, business process management or financial services industry experience, of which 5+ years must include direct experience in compliance, operational risk management, or a combination of both
5+ years of management experience
Desired Qualifications
Advanced Microsoft Office skills
Excellent verbal, written, and interpersonal communication skills
Strong analytical skills with high attention to detail and accuracy
Ability to articulate complex concepts in a clear manner
Other Desired Qualifications
Strong BSA/AML/OFAC/ABC technical ability with experience developing, implementing and/or maintaining programs designed to adhere to these laws and regulations in a large, international, complex financial institution. 

Proven people management and staff development skills;

Exceptional verbal and written communication and presentation skills;

Exceptional leadership, collaboration and relationship building skills;

Ability to develop, articulate and execute against strategic objectives in a rapidly changing environment;

Project and process management skills;

MS Office skills (Word, Excel, PowerPoint, etc)

Prior, proven experience interfacing with large financial institution auditors and regulatory authorities.

Certified Anti-Money Laundering Specialist

Advanced College Degree

Six Sigma Certification
Disclaimer

All offers for employment with Wells Fargo are contingent upon the candidate having successfully completed a criminal background check. Wells Fargo will consider qualified candidates with criminal histories in a manner consistent with the requirements of applicable local, state and Federal law, including Section 19 of the Federal Deposit Insurance Act.

Relevant military experience is considered for veterans and transitioning service men and women.
Wells Fargo is an Affirmative Action and Equal Opportunity Employer, Minority/Female/Disabled/Veteran/Gender Identity/Sexual Orientation.

0180507
CORP RISK/CORPORATE RISK
Apply now
Working at Wells Fargo – Our Hiring Process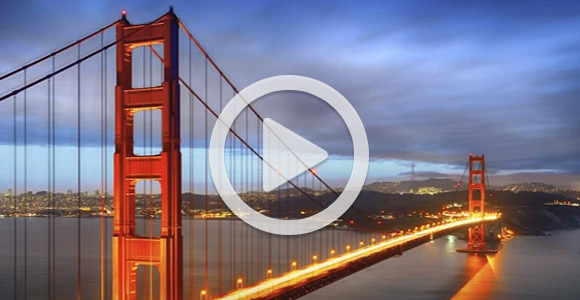 Sign up for our Talent Community and receive Job Alerts