Job Description
Operational Risk Consultant 5
Apply now
Job ID 5292845
Schedule Type Reg-Time
Work Hours 40
Location Minneapolis, Minnesota
Job Description
Responsible for developing, implementing and monitoring risk-based programs to identify, assess and mitigate any operational risk that arises from inadequate or failed internal processes, people, systems or external events, while maintaining a balance between risk mitigation and operational efficiency. May provide oversight to an operational risk program. Works with the most complex business units and provides operational risk expertise and consulting for projects and initiatives with high risk, generally spanning multiple business lines. May provide systems security consulting on the most complex issues. Designs and develops the most complex testing strategies, methodologies and analyses; evaluates the adequacy and effectiveness of policies, procedures, processes, systems and internal controls, analyzes extremely complex business and/or system changes to determine impact; identifies operational risk issues and may participate in the development of risk ratings. Consults with business to develop corrective action plans and effectively manages change. Identifies training opportunities; designs/coordinates the development of training materials and coordinates or delivers training. Reports findings and develops business cases to influence executive management or management committee member/head of business on the need for controls to mitigate risk. Leads project/virtual teams and mentors lower level staff.
The Enterprise Risk team is currently seeking a strong leader to build out and provide ongoing oversight of sales practice risk for Community Bank and Wholesale business groups and line of business initiatives. We are seeking an ambitious self-starter who is comfortable working in a fast paced, changing environment.  The ideal candidate will also have powerful presentation and communication skills, which are succinct, convincing and highly effective. The team member will be considered as the subject matter expert regarding sales practice risk as well as the engagement of risk functions and corporate partners across the enterprise.
Primary areas of focus will include:
Incorporate sales practice risk identification, escalation and decision making into existing risk management forums/reports and/or sales practices risk forums specifically, as appropriate

Develop and implement a sales practices risk escalation strategy, approach and protocols

Assist in the development, aggregation and reporting of an enterprise-wide sales practice risk profile

Oversee the establishment of sales practice risk appetite metrics at the group level and implementation of supporting systems, metrics and analytics

Provide input and oversight with the development and implementation of training on acceptable and unacceptable sales practices

Participate in the implementation of enhancements to the Incentive Compensation Risk Management program to ensure alignment to sales practice risk principles

Provide oversight of performance management and recognition programs

Review and provide effective challenge on sales practice risks in the annual risk self-assessment process

Provide oversight and effective challenge to new products and services for respective LOB

Implement protocols and provide oversight for identifying, monitoring, reporting, escalating and remediating sales practice risk issues in system of record

Assist in the development of a sales practice risk taxonomy and ensure alignment across first and second line of defense reporting

Provide oversight of allegations/complaints program to ensure the capture and disposition of both a team member and customer perspective

Provide oversight of proactive monitoring to identify other potential sales practice misconduct

Provide oversight of customer remediation efforts

Oversee the design and implementation of a sales practices risk monitoring program

Review, oversee and provide effective challenge on business operating changes

Conduct line of sight activities to other second line of defense functions to ensure an efficient and effective preventive and detective control environment

Conduct ad hoc validation of key processes/programs as part of ongoing oversight responsibilities

Conduct oversight of Strategic, Financial and sales plans, where appropriate

Provide oversight to ensure customer harm assessments and remediation when an employee is terminated occur and is appropriate

Refine sales practice risk LOB specific reporting to Senior Management and Committees

Partner with Complaints oversight group to ensure independent investigative process is established to complete ongoing reviews specific to LOB complaints
In addition to the required qualifications, the successful candidate will have demonstrated leadership capabilities and strong interpersonal skills with the ability to drive successful execution of strategic plans and frameworks.  The role requires a strong leader with proven success in building partnerships, collaborating and influencing at all levels in the organization, across lines of business, and within Corporate Risk, second line of defense.
Required Qualifications
10+ years of experience in compliance, operational risk management (includes audit, legal, credit risk, market risk, or the management of a process or business with accountability for compliance or operational risk), or a combination of both; or 10+ years of IT systems security, business process management or financial services industry experience, of which 5+ years must include direct experience in compliance, operational risk management, or a combination of both
Desired Qualifications
Advanced Microsoft Office skills
Excellent verbal, written, and interpersonal communication skills
Strong analytical skills with high attention to detail and accuracy
Ability to interact with all levels of an organization
Experience developing, implementing and monitoring a risk-based compliance program to assure compliance with federal, state, agency, legal and regulatory requirements or providing oversight to a compliance function
Strong organizational, multi-tasking, and prioritizing skills
Strong analytical skills with high attention to detail and accuracy
Ability to quickly establish credibility to build and maintain effective working relationships
Strong project management skills
Experience communicating and presenting complex information to multiple levels of the organization
Excellent verbal, written, and interpersonal communication skills
Knowledge and understanding of risk management, in financial services
Ability to prioritize work, meet deadlines, achieve goals, and work under pressure in a dynamic and complex environment
Ability to work and influence successfully within a matrix environment and build effective business partnerships with all levels of team members
Ability to implement a solution and communicate, in clear business terms, the benefits of the proposed risk management approach
Knowledge and understanding of operations strategy and policy development
Ability to exercise independent judgment to identify and resolve problems
A BS/BA degree or higher
Other Desired Qualifications
Risk Governance experience.

Demonstrated strategic/business consulting experience.

An ambitious self-starter who is adaptable to working in a fast paced, changing environment.

Knowledge of Wells Fargo risk management practices over multiple lines of business and/or the second line of defense.

Demonstrated ability to assess risk metrics and trends to proactively identify issues as well as recommend and implement solutions to mitigate risk. 

Ability to assess complex business issues and opportunities, develop fact-based recommendations, and influence constituents to an effective outcome. 

Ability to understand processes end to end and make value-added recommendations to improve design and control structure. 

Preferred work locations are:  Charlotte, NC; Des Moines, IA; Phoenix, AZ; Minneapolis, MN; St. Louis, MO; San Francisco, CA; New York, NY; Dallas, TX. This role does not support 100% Telecommute as an option. 
Disclaimer

All offers for employment with Wells Fargo are contingent upon the candidate having successfully completed a criminal background check. Wells Fargo will consider qualified candidates with criminal histories in a manner consistent with the requirements of applicable local, state and Federal law, including Section 19 of the Federal Deposit Insurance Act.

Relevant military experience is considered for veterans and transitioning service men and women.
Wells Fargo is an Affirmative Action and Equal Opportunity Employer, Minority/Female/Disabled/Veteran/Gender Identity/Sexual Orientation.

0012601
CORP RISK/CORPORATE RISK
Apply now
Working at Wells Fargo – Our Hiring Process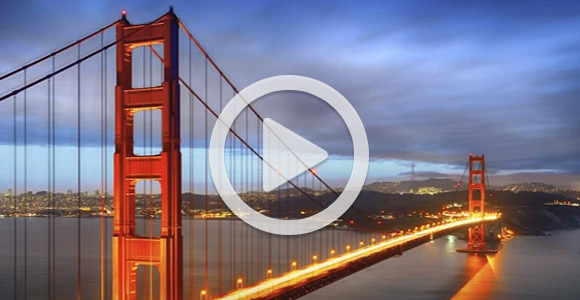 Sign up for our Talent Community and receive Job Alerts