Job Description
Strategic Sourcing Manager 2 (Global Services Strategic Sourcing Team Lead)
Apply now
Job ID 5305954
Schedule Type Reg-Time
Work Hours 40
Location Minneapolis, Minnesota
Job Description
You have a proven track record of success but you're looking for more. More responsibility. More challenges. At Wells Fargo you'll find that opportunity. You'll join a team of people who are smart and share your values. You can enjoy a diverse career as you learn and grow your capabilities across our multiple lines of business. Our supportive environment can help you make a difference within the company and the communities we serve.
Supply Chain Management creates and implements end-to-end sourcing and procurement solutions that provide sustainable expense reductions, streamline processes, and reduce vendor contract risk in support of line of business and enterprise objectives.
The Strategic Sourcing Manager 2 (Global Services Strategic Sourcing Team Lead)will have the following responsibilities:
Responsible for leading a team of Strategic Sourcing professionals to align and execute enterprise sourcing strategies and supplier capabilities for commodities and spend categories to achieve enterprise-wide business objectives. 

Develops a strong working relationship with assigned LOB customers, suppliers and internal departments and obtain a thorough functional knowledge of the organization, performance measures and information flows. 

Responsible for spend categories and/or LOB relationships exceeding $1B in annual expenditures.  

Manages vendors and relationships from a life-cycle perspective with a focus on identifying new sources and technologies, reducing cost/spend, increasing customer satisfaction, and maximizing business.  

Determines the deal strategy and directs negotiations of high visibility, complex supplier agreements to maximize value and minimize exposure.  

Reviews and approves Strategic Sourcing policies, processes, strategy, and/or enterprise program recommendations. 

Develops annual cost savings programs, and is accountable for developing and implementing business strategies that directly affect company financial results.  

Collaborates with Lines of Business senior management to align business priorities and establish tactical and strategic business objectives. 

Manages team of category experts that has responsibility for enterprise-wide supplier initiatives, negotiations, and contracting activities.  

Responsible for supply chain / strategic sourcing strategy development, process disciplines, and implementation of management systems used to achieve desired results.

Proactively maintains understanding of various industry and supply chain/strategic sourcing best practices, and commodity/spend category benchmarks.

Assists in the design and development of tools and process improvements to optimize sourcing efficiencies and measure supplier performance.

Manages a team of 6 Strategic Sourcing Consultants (both direct and indirect reports) in the US and India that negotiate agreements for Global Information Technology Outsourcing (ITO) and Business Process Outsourcing (BPO).
Required Qualifications
6+ years of experience in direct sourcing, contract management, or a combination of both
2+ years of management experience
Desired Qualifications
Extensive knowledge and understanding of contract negotiation
Extensive knowledge and understanding of sourcing methodology
Contract negotiation and pricing experience
Knowledge and understanding of working with vendors on requests for request or proposals (RFPs) or request for information (RFI)
Strong project management, vendor management, and research skills
A BS/BA degree or higher
Excellent verbal, written, and interpersonal communication skills
Ability to quickly establish credibility to build and maintain effective working relationships
Intermediate Microsoft Office (Word, Excel, and Outlook) skills
Other Desired Qualifications
Comprehensive knowledge and understanding of sourcing methodology

Existing sourcing and negotiation experience through management of spend analysis and development of strategic sourcing strategies in one or more of the following areas:  information technology outsourcing (ITO), business process outsourcing (BPO), knowledge process outsourcing (KPO), professional services, consulting services. 

Experience driving negotiations, supplier contracting, strategic sourcing (e.g. RFPs), providing cost & expense analysis and leveraging products & services in the ITO/BPO/KPO space (i.e., InfoSys, Cognizant, TCS, Genpact, NTT Data, etc.)

Strong understanding of large diversified Financial Services organizations operations that provide banking, insurance, investments, mortgage banking, investment banking, retail banking, brokerage and consumer finance services in order to provide support to the respective lines of business.

Cross-industry sourcing, negotiation, and benchmarking experience including prior financial services industry work and a strong understanding of associated regulatory requirements regarding acquisition of goods/services.

Proficiency with leading web-based strategic sourcing (RFx) and reverse auction tools, such as IBM-Emptoris, SAP-Frictionless, and Ariba.
Disclaimer

All offers for employment with Wells Fargo are contingent upon the candidate having successfully completed a criminal background check. Wells Fargo will consider qualified candidates with criminal histories in a manner consistent with the requirements of applicable local, state and Federal law, including Section 19 of the Federal Deposit Insurance Act.

Relevant military experience is considered for veterans and transitioning service men and women.
Wells Fargo is an Affirmative Action and Equal Opportunity Employer, Minority/Female/Disabled/Veteran/Gender Identity/Sexual Orientation.

0016412
CORPORATE FINANCE
Apply now
Working at Wells Fargo – Our Hiring Process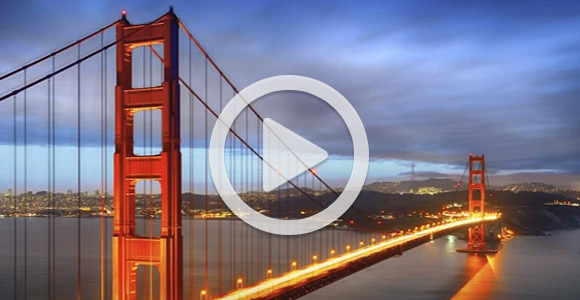 Sign up for our Talent Community and receive Job Alerts