Job Description
Accountant 6
Apply now
Job ID 5295605
Schedule Type Reg-Time
Work Hours 40
Location San Francisco, California
Job Description
You've got the passion. You've got the skills. Now you just need the right opportunity. At Wells Fargo, you'll have the chance to join a team of smart and talented people who share the same values. Our diverse lines of business offer a world of opportunity to expand your capabilities and advance your career. We invest in our people and provide a supportive environment in which to learn and grow.
Wells Fargo & Company (NYSE: WFC) is a nationwide, diversified financial services company with $1.7 trillion in assets. Founded in 1852, Wells Fargo provides banking, insurance, investments, mortgage, and consumer and commercial finance through more than 9,000 locations, more than 12,500 ATMs, online (wellsfargo.com), and mobile devices. Wells Fargo has more than 265,000 team members in 36 countries across our approximately 90 businesses.
Enterprise Finance plans, tracks, analyzes and reports financial results, manages the company's balance sheet, including funding, capital and investments; oversees internal real estate needs; drives acquisitions; is responsible for financial controls; and leads corporate strategy.
The Securities Operations & Accounting group (SOA) in the Controllers Division/Corporate Finance is responsible for the settlement, clearing, custody, accounting and regulatory reporting for securities within the available-for-sale and held-to-maturity investment portfolios, as well as the Wells Fargo funding products (debt) and equities.  SOA is responsible for the maintenance, control and data integrity of the related accounting systems of record.
This role will support Wells Fargo's Investment Portfolio (IP) group which originates or invests across a wide risk spectrum of asset classes in the corporate, asset-backed, and municipal debt markets, domestic and international.  The ideal candidate will have a strong understanding of U.S. generally accepted accounting principles (GAAP), with focus on securities accounting (ASC 320), foreign currency matters (ASC 830), structured debt accounting, and direct working experience with derivatives and hedge accounting (ASC 815).
Duties include but are not limited to the following:
• Provide technical expertise regarding accounting issues and regulatory information and research;
• Review deal documents for derivatives potentially embedded in securities to determine if the embedded features require bifurcation;
• Provide technical assistance on major transactions and product development;
• Review financial and regulatory reports;
• Recommend changes to the company's accounting policies and standards based on changes in GAAP and governmental regulations;
• Articulate impact of policy changes to senior management within business group/organization;
• Apply extensive specialized knowledge and acts as internal consultant or final authority in area of expertise, namely in the field of securities, debt, foreign currency, derivatives and hedge accounting;
• Assist in the implementation of new hedging accounting strategies and programs;
• Monitor compliance of IP's hedge programs within the confines of the hedge programs;
• Perform accounting analysis activities related to ASC 815 hedge accounting programs and derivative products used within the hedging programs;
• Perform daily/monthly P&L and accounting analysis for ASC 815 hedging accounting programs;
• Reconcile hedge accounting results with source systems to ensure proper data are timely recorded in the accounting systems;
• Provide information for monthly and quarterly reporting requirements (SEC, regulatory and internal reporting);
• Review processes and procedures to ensure adequate controls and procedures are in place to ensure complete and accurate reporting;
• Gathering and compiling financial data for regulatory reports.
• Participate in SOX documentation to ensure the documentation reflect existing controls and processes;
• Prepare information for SOX teams' review; 
• Coordinate with external auditors' audit of the hedge accounting cycle;
• Require daily interaction with operations, hedging accounting middle offices, finance managers and IP front office to resolve issues;
• Reviewing or researching bond accounting transactions in source systems and impacts on hedge accounting;
• Assisting in complex accounting projects in support of business goals;
• Work closely with Enterprise Information Technology team(s) in developing business requirements for new hedge programs and/or interface with major source systems;
• Work closely with the IP front office and hedge accounting middle office on a daily basis in trouble-shooting operational issues that may arise related to the hedge accounting program.
 
Required Qualifications
7+ years of accounting experience
Desired Qualifications
3+ years of financial accounting experience
Ability to execute in a fast paced, high demand, environment while balancing multiple priorities
Ability to work effectively, as well as independently, in a team environment
Excellent verbal, written, and interpersonal communication skills
Knowledge and understanding of Calypso technology
Knowledge and understanding of Investment tools such as Bloomberg or Factset application
Outstanding problem solving skills
Strong analytical skills with high attention to detail and accuracy
A BS/BA degree or higher in accounting
Intermediate Microsoft Office skills
CPA-Certified Public Accountant designation
Other Desired Qualifications
• Basic knowledge of different debt securities types (corporate bond, CMBS & ABS) and derivatives products
• Understanding of derivative accounting including identification, recognition, and reporting
• Ability to research and document GAAP issues in clear and concise memorandums
• Effective organizational, multi -tasking, and prioritizing skills
Disclaimer

All offers for employment with Wells Fargo are contingent upon the candidate having successfully completed a criminal background check. Wells Fargo will consider qualified candidates with criminal histories in a manner consistent with the requirements of applicable local, state and Federal law, including Section 19 of the Federal Deposit Insurance Act.

Relevant military experience is considered for veterans and transitioning service men and women.
Wells Fargo is an Affirmative Action and Equal Opportunity Employer, Minority/Female/Disabled/Veteran/Gender Identity/Sexual Orientation.

0010906
CORPORATE FINANCE
Apply now
Working at Wells Fargo – Our Hiring Process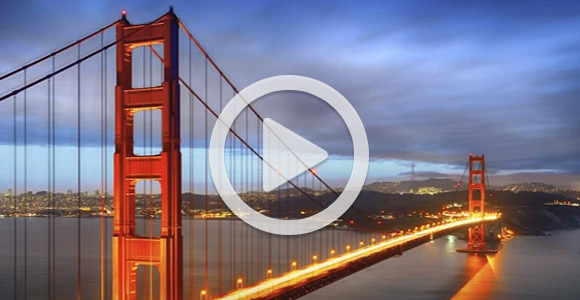 Sign up for our Talent Community and receive Job Alerts