Job Description
Accounting Manager 5 - Technical SEC Reporting Manager
Apply now
Job ID 5301793
Schedule Type Reg-Time
Work Hours 40
Location San Francisco, California
Job Description
You will be one of four senior leaders in the SEC Reporting group, report directly to the Manager of SEC Reporting, and lead the development of 3-4 direct reports. The SEC Reporting Group is part of Financial Reporting team and prepares and files the Form 10-Ks (Annual Report) and Form 10-Qs (quarterly reports) for Wells Fargo & Company and Wells Fargo Real Estate Investment Corporation. The group also works closely with the Corporate Investor Relations group to prepare and file the quarterly Earnings Releases for Wells Fargo & Company and is involved with other public disclosures including presentation decks for investor conferences, securities offering filings, and special press releases for various activity data. The successful candidate must possess strong leadership abilities, have a strong understanding of financial institution business and reporting, demonstrate the ability to be a significant contributor from day 1, be able to understand and clearly communicate complex accounting and other financial reporting matters, be a clear communicator comfortable interacting with senior management and the ability to take on increasing levels of responsibility. .
Responsibilities for this position include:
Developing and editing public disclosure filings,
Performing accounting/reporting research,
Overseeing the management of a significant amount of financial report data,
Identifying and leading process improvement projects
Contributing to the overall leadership of the SEC Reporting group
Possessing, developing and utilizing a strong understanding of FASB and SEC accounting and disclosure requirements in the context of the businesses of the Company
Applying strong critical review skills to identify data issues and challenge assertions of fact and other commentary statements for clarity and accuracy
Participating in various governance activities involving key accounting, control and disclosure committee matters.
Overseeing adherence to timeline milestones in the development of the Q/K and earnings releases to ensure timely filing
Leading or significantly contributing to implementation of new FASB and SEC rules and regulations – in particular new standards for lease accounting, revenue recognition, measurement of asset impairment (i.e. CECL – current expected credit loss), and classification and measurement of assets 
Interacting with many important financial and reporting groups of the Company on a regular, such as Investor Relations, Corporate Credit, Treasury, ALCO, Accounting Policy, Financial Planning and Analysis, Legal and the business unit group controllers and their reporting teams (As part of your regular interaction with the business units you will be expected to develop an understanding of their businesses, products, systems, key sources of financial reporting information, and other matters important to help gather and explain the Company's financial results to the public.)
Partnering with Regulatory & Basel Reporting, Insurance, Regulatory Reporting Interpretation and Broker-Dealer reporting teams to ensure reporting consistency between external filings, where appropriate, and to identify data gathering improvements that can be leveraged among the teams.
Ensuring best in class reporting, which will involve monitoring peer practices and partnering with Investor Relations to determine areas of interest by the analysts community
Developing and maintaining contact with peers in the financial services industry
Maintaining strong relationships with important vendors to SEC Reporting and negotiating on service changes
Helping set key strategy and tactical direction for the SEC Reporting group
The Candidate
You will be a significant leader and contributor to one or more disclosure groups, which quarterly oversee the quality of processes for gathering necessary disclosure information and develop the relevant commentary and financial disclosures for the external reports.  The key disclosure groups include credit, fair value, investments, derivatives, variable interest entities and mortgage lending. You will be expected to help the SEC Reporting Group continuously improve its financial reporting processes and controls, as well as consult with and influence business unit reporting groups on their information gathering processes, enhance disclosure guidance infrastructure and oversee periodic training sessions to ensure quality of disclosure compliance by business units. You will also oversee disclosure quality governance in collaboration with the Company's financial reporting control group, which includes understanding disclosure issues and communicating significant matters to senior management and external auditors.  The ability to work in cross functional teams is important to help implement disclosure changes as well as reporting process improvements.  Possessing critical financial analytical skills is also important to this position.  The SEC Reporting group utilizes report management (i.e. Workiva's Wdesk) and data aggregation (i.e. Vena Solutions) automation technology. 
Sound GAAP and SEC knowledge, strong financial reporting skills, attention to detail, clear communication skills and utilization of good controls are critical to ensure that our reporting to the public is timely, accurate, clear and complete.
Leadership and credibility will be determining factors in selection. Successful candidates will be articulate and possess a demonstrated leadership capability; they will have strong inter-personal effectiveness. A key differentiator will be the ability to understand and operate successfully in a complex, heavily matrixed environment. The role requires a sense of urgency, passion for results, and personal accountability for achievement.
Required Qualifications
10+ years of accounting experience
5+ years of management experience
Desired Qualifications
Ability to motivate staff to prioritize work, meet deadlines, achieve goals, and work under pressure in a dynamic and complex environment
Ability to work effectively, as well as independently, in a team environment
Excellent verbal, written, and interpersonal communication skills
Intermediate Microsoft Office (Word, Excel, and Outlook) skills
Knowledge and understanding of US GAAP financial statements or components preparation
Strategic planning experience in translating leadership vision into executable strategies and initiatives
A BS/BA degree or higher in accounting
CPA-Certified Public Accountant designation
Other Desired Qualifications
Strong knowledge of FASB and SEC accounting and disclosure requirements for the financial services industry

Significant experience with the preparation of financial statements and SEC 10 -  Q/Ks

Ability to identify, research and resolve financial reporting issues

Experience with Wells Fargo general ledger and Hyperion Essbase

Understanding of XBRL requirements and experience with XBRL "tagging" review

Project management experience for complex projects

Experience with using Wdesk report management software
Disclaimer

All offers for employment with Wells Fargo are contingent upon the candidate having successfully completed a criminal background check. Wells Fargo will consider qualified candidates with criminal histories in a manner consistent with the requirements of applicable local, state and Federal law, including Section 19 of the Federal Deposit Insurance Act.

Relevant military experience is considered for veterans and transitioning service men and women.
Wells Fargo is an Affirmative Action and Equal Opportunity Employer, Minority/Female/Disabled/Veteran/Gender Identity/Sexual Orientation.

0048302
CORPORATE FINANCE
Apply now
Working at Wells Fargo – Our Hiring Process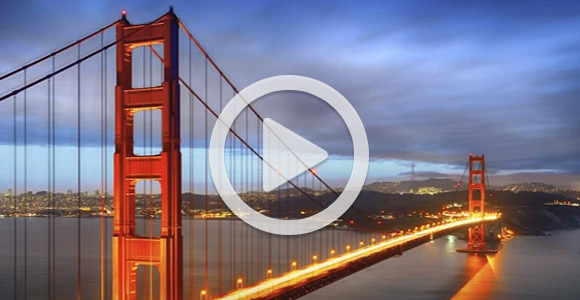 Sign up for our Talent Community and receive Job Alerts