Job Description
Analytics Consultant 4 OFSAAI Sr. Data Analyst
Apply now
Job ID 5273589
Schedule Type Reg-Time
Work Hours 40
Location San Francisco, California
Job Description
You have a proven track record of success but you're looking for more. More responsibility. More challenges. At Wells Fargo you'll find that opportunity. You'll join a team of people who are smart and share your values. You can enjoy a diverse career as you learn and grow your capabilities across our multiple lines of business. Our supportive environment can help you make a difference within the company and the communities we serve.
The Controller's Division is responsible for the Company's financial statements, establishing corporate accounting policies, preparing SEC and regulatory reports and ensuring the adequacy of internal controls. The Division also manages and supports the Company's General Ledger, Accounts Payable and Fixed Assets systems. 
The Enterprise Basel Team is part of the Controller's Division of Wells Fargo. The team is responsible for producing quarterly management reports for Basel III, Regulatory Schedules (FFIEC 101 FR Y-14Q), and other disclosures per Basel.  The team is also responsible for providing responses to regulatory inquiries, studies and surveys proposed by the agencies, ad-hoc analysis for Basel/Capital initiatives, and participates in regulatory and audit reviews that include coverage of Basel related calculation and reporting.
The responsibilities of the Analytics Consultant 4 on this team may include, but not be limited to the following:
Coordinate the completion of quarterly production process to aggregate the data that is used to allocate capital Credit Risk Weighted Assets (RWA); CCAR Forecast data; as well as for monthly and quarterly earnings processes.

Responsible for writing all the Business Requirement Documents (BRD) following the proper Software Development Lifecycle (SDLC) processes.  Analyze the impact and code change to Analytics data aggregation process.

Understand the capital infrastructure, Reveleus (Oracle Financial Services Analytical Applications Infrastructure - OFSAAI) and its data model.  Be able to extract information necessary for management reporting using Toad for Oracle.  Query, and organize data to create necessary reports and present it to drive decision making.

May assist other team members with risk weighted asset forecasting, management reporting allocation analysis, and other ad hoc projects.

Support data analysis and extraction of data for Resolution and Divestiture process.  Responsible to document the process in detail that can be easily replicated by Wells Fargo Audit or the Regulators.

Support and analyze quarterly capital related data enquires to inform lines of businesses and management on trends.  Strong EssBase knowledge to automate existing Allocation, Forecasting and earnings processes. 

Manage all the technical documentation associate with workflow for all the SharePoint repositories used by the Analytics Team for Capital Allocation process, line of business Allocation data requests, and CCAR Forecasting.
The key responsibilities of this role are analyzing various systems involved in ensuring all technical documentation and production processes function smoothly when data is aggregated. 
Required Qualifications
6+ years of experience in one or a combination of the following: reporting, analytics, or modeling; or a Masters degree or higher in a quantitative field such as applied math, statistics, engineering, physics, accounting, finance, economics, econometrics, computer sciences, or business/social and behavioral sciences with a quantitative emphasis and 4+ years of experience in one or a combination of the following: reporting, analytics, or modeling
Desired Qualifications
Extensive knowledge and understanding of research and analysis
Strong analytical skills with high attention to detail and accuracy
Excellent verbal, written, and interpersonal communication skills
Essbase and/or SmartView experience
Ability to prepare presentations, management reporting, and statistical analysis
Other Desired Qualifications
Experience working with at least one of the following asset classes/areas in calculating or analyzing Regulatory Capital (Basel III credit risk): retail, wholesale, derivatives, repurchase agreements/margin loans, securities, and/or equities

Minimum 2-3 years working experience and familiarity with regulatory rules on Basel III credit risk

Strong knowledge using Reveleus (Oracle Financial Services Analytical Applications Infrastructure – OFSAAI)

2+ years of extensive SQL experience and data querying using Toad for Oracle

Knowledge and understanding of maintaining and updating SharePoint team web content

Ability to synthesize complex analytical findings into executive level communications 


 
Disclaimer

All offers for employment with Wells Fargo are contingent upon the candidate having successfully completed a criminal background check. Wells Fargo will consider qualified candidates with criminal histories in a manner consistent with the requirements of applicable local, state and Federal law, including Section 19 of the Federal Deposit Insurance Act.

Relevant military experience is considered for veterans and transitioning service men and women.
Wells Fargo is an Affirmative Action and Equal Opportunity Employer, Minority/Female/Disabled/Veteran/Gender Identity/Sexual Orientation.

0028897
CORPORATE FINANCE
Apply now
Working at Wells Fargo – Our Hiring Process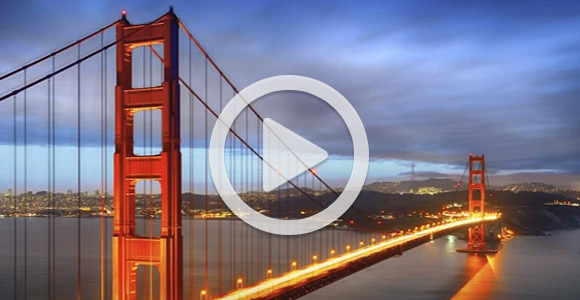 Sign up for our Talent Community and receive Job Alerts