Job Description
Consumer Lending Marketing Relationship Strategy and Program Execution Leader - Marketing Manager 4
Apply now
Job ID 5303089
Schedule Type Reg-Time
Work Hours 40
Location San Francisco, California
Job Description
Wells Fargo & Company (NYSE: WFC) is a diversified, community-based financial services company with $1.8 trillion in assets. Founded in 1852 and headquartered in San Francisco, Wells Fargo provides banking, insurance, investments, mortgage, and consumer and commercial finance through 8,700 locations, 13,000 ATMs, the internet (wellsfargo.com) and mobile banking, and has offices in 36 countries to support customers who conduct business in the global economy. With approximately 265,000 team members, Wells Fargo serves one in three households in the United States. Wells Fargo & Company was ranked No. 30 on Fortune's 2015 rankings of America's largest corporations. Wells Fargo's vision is to satisfy our customers' financial needs and help them succeed financially. Wells Fargo perspectives are also available at Wells Fargo Blogs and Wells Fargo Stories .
This manager is a member of the Cross Credit Strategy and Execution Team, which oversees Consumer Lending Marketing's strategic initiatives, cross-credit marketing and marketing planning.
The CLG relationship strategy and program leader is responsible for strategy development, and the resulting program definition, execution and ongoing management for customer-level credit strategies, integrated with broader enterprise strategies and other consumer marketing areas (deposits, investments, etc) as relevant. This leader oversees a team that defines, develops and delivers customer-facing tools and capabilities including but not limited to:
Credit Financial Health Strategy – definition of competitive positioning, strategic vision, integration with Enterprise Financial Health strategy.

Credit Relationship Pricing Strategy – definition of competitive position, legal/compliance risks, customer value proposition.

Relationship Pricing program management - management of cross-business teams and related technology changes, including org/channel readiness as needed.

FICO Open Access Program management - development of tools/capabilities, organizational/channel readiness/training and ongoing operational oversight/management.

MyCredit Options Guide (MyCOG) program management - development and ongoing enhancements of the MyCOG tool. Includes roadmap development and execution for MyCOG tool, channel readiness and rollouts in partnership with channel managers.

Develop and administer program budgets related to the above.

In partnership with Insights and Analytics organization, develop and execute ongoing health monitoring and analytics related to the above.

Develop stakeholder communication routines for senior line-of-business executives and regulators.

Support credit related financial health initiatives in channels (example – Wells Fargo Virtual Channels credit consultation training).

Other relationship/customer-level initiatives as needed (these evolve from year to year as our customer-centricity continues to develop both in marketing and in WF overall).

Develop and manage stakeholder partnerships and relationships critical to agreement on strategic direction, alignment with Enterprise-level strategies, roadmap development, funding, and program delivery.

Provide strategic direction, day-to-day management and team member development for geographically dispersed team.
LOCATIONS:  All Wells Fargo hub locations considered
Required Qualifications
8+ years of marketing experience
6+ years of management experience
Other Desired Qualifications
Demonstrated progression of leadership roles in product development, cross-enterprise initiatives or similar disciplines, including strategy development, program (technology, channels, marketing) development and program execution.

Experience developing customer-centric strategies shaped by market/industry trends, consumer needs, and both quantitative and qualitative consumer insight

Demonstrated experience as a strategic business partner balancing the need for innovation and change with regulatory realities, internal need to manage risk and cultural readiness for change

Ability to effectively manage all types of related risk, including but not limited to, legal, compliance, vendor, operations

Experience partnering and collaborating in a highly matrixed collaborative environment across all levels including Senior leadership

Experienced in generating credibility, respect and consensus through strategic vision

Experienced at presenting and delivering information in a way that persuades, educates and enhances understanding at all levels
Disclaimer

All offers for employment with Wells Fargo are contingent upon the candidate having successfully completed a criminal background check. Wells Fargo will consider qualified candidates with criminal histories in a manner consistent with the requirements of applicable local, state and Federal law, including Section 19 of the Federal Deposit Insurance Act.

Relevant military experience is considered for veterans and transitioning service men and women.
Wells Fargo is an Affirmative Action and Equal Opportunity Employer, Minority/Female/Disabled/Veteran/Gender Identity/Sexual Orientation.

0112696
CHIEFADMINOFFIC/CHIEF ADMINISTRATION OFFICER
Apply now
Working at Wells Fargo – Our Hiring Process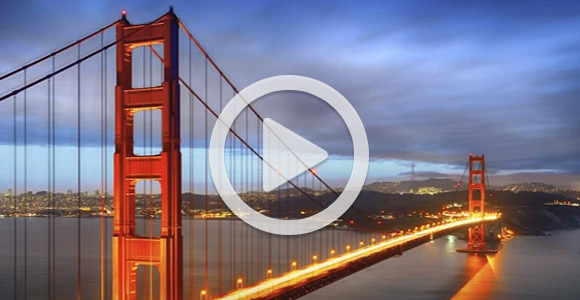 Sign up for our Talent Community and receive Job Alerts