Job Description
WBS Regl Support Specialist 1
Apply now
Job ID 5293432
Schedule Type Reg-Time
Work Hours 40
Location St. Louis, Missouri
Job Description
It starts with you. Our goal is to attract, develop, retain and motivate the most talented people - those who care and who work together as partners across business units and functions.  We value and promote diversity and inclusion in every aspect of our business and at every level of our organization.
Wells Fargo & Company (NYSE: WFC) is a nationwide, diversified financial services company with $1.7 trillion in assets. Founded in 1852, Wells Fargo provides banking, insurance, investments, mortgage, and consumer and commercial finance through more than 9,000 locations, more than 12,500 ATMs, online (wellsfargo.com), and mobile devices. Wells Fargo has more than 265,000 team members in 36 countries across our approximately 90 businesses. Wells Fargo & Company was ranked No. 30 on Fortune's 2015 rankings of America's largest corporations. Wells Fargo's vision is to satisfy our customers' financial needs and help them succeed financially. Wells Fargo perspectives are also available at Wells Fargo Blogs and Wells Fargo Stories.
Wealth and Investment Management (WIM) is one of the company's four main divisions. WIM businesses build enduring client relationships through sound, thoughtful and objective advice. We help our clients by developing individualized plans for everything from retirement goals to business succession planning, to family legacy intentions. Services include comprehensive planning and advice, investment management, brokerage, private banking, estate planning strategies, trust, insurance and both individual and institutional retirement.
Wealth Management (WM): Wealth Management business is a leading provider of financial services to high-net worth clients through Wells Fargo Private Bank, and to the affluent segment through partnerships between Wealth Brokerage Services and the Community Bank. In Wealth Management, clients are provided with a complete range of solutions to help them manage, preserve and transfer their wealth.
Wells Fargo Advisors (WFA):  Wells Fargo Advisors operates the nation's third-largest Brokerage business with 15,134 Financial Advisors and 3,883 licensed bankers in retail stores across the U.S. Wells Fargo Advisors administer $1.4 trillion in client assets.  Unprecedented choice and flexibility for Financial Advisors and their clients is provided through distinct business channels supported by established products, services and technology. 
Provides marketing and service support to Financial Advisors (FAs) in addition to providing up to 25% supervisory review for the store and other support staff. Utilizes experience as a Reg Client Assoc to anticipate and proactively seek resolutions to client operational/service inquires. Exercises seasoned judgment by handling complex clients and their requests with a high degree of professionalism. Duties may include: opening accounts and processing paperwork; working with internal departments and/or directly with the clients in solving service/operational issues; providing info regarding procedural, product, or marketing questions; processing the movement of funds and securities; scheduling appointments for new and existing clients; monitoring and tracking referrals and results. Competence in following firm compliance procedures and file maintenance; issuing product marketing info to clients; preparing marketing packages; ordering supplies; maintaining file system for prospective and existing clients; reviewing paperwork for completeness and forwarding to management for review. At the direction of FA, may assist in performing analysis for the selection of new investments. Viewed as an experienced resource and sought by others for advice or guidance. Provides operational training for new hires for support staff and FAs, and assists in their transition into the org. At the direction of the Brokerage Admin Mgr or Regl Suppt Center Mgr will handle selected supervisory duties requiring a Principal license, including one or more of the following: Principal supervisory review and approval of: correspondence, report review, store inspections, coordinating marketing and seminar approvals, conducting mock audits, targeted follow-ups for compliance with systems, product disclosure and other policies. May not perform direct supervisory tasks on behalf of any FAs from whom the position receives comp overrides.
#WIMINDEED
Required Qualifications
2+ years of investment support experience
Successfully completed FINRA Series 7, 9/10, and 63 exams to qualify for immediate registration (or FINRA recognized equivalents)
Insurance licenses for designated insurance lines, considering state law restrictions
Desired Qualifications
Experience opening client brokerage accounts and adhering to compliance procedures
Registered client associate experience: working with clients and internal departments to solve marketing, product, and service issues
Experience preparing marketing packages and maintaining client records
Ability to provide operational training for new hires
Job Expectations
Registration for FINRA Series 66 (or 63 and 65) must be completed within 90 days of hire date. FINRA recognized equivalents will be accepted.
Obtaining and/or maintaining appropriate Financial Industry Regulatory Authority (FINRA) license(s) is required for ongoing employment in this position. In addition state registration, specific product licenses or SAFE licensing may apply. Additional requirements include meeting enhanced financial fitness and criminal background standards. Wells Fargo will initiate the FINRA review process at the time of offer acceptance.
Disclaimer

All offers for employment with Wells Fargo are contingent upon the candidate having successfully completed a criminal background check. Wells Fargo will consider qualified candidates with criminal histories in a manner consistent with the requirements of applicable local, state and Federal law, including Section 19 of the Federal Deposit Insurance Act.

Relevant military experience is considered for veterans and transitioning service men and women.
Wells Fargo is an Affirmative Action and Equal Opportunity Employer, Minority/Female/Disabled/Veteran/Gender Identity/Sexual Orientation.

0191245
WEALTH INV MGMT/WIM PSI
Apply now
Working at Wells Fargo – Our Hiring Process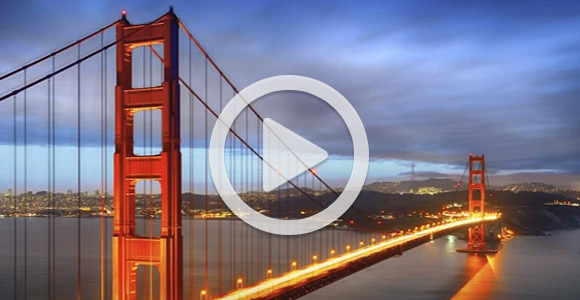 Sign up for our Talent Community and receive Job Alerts