Job Description
Acct Gov & Oversight Mgr 1
Apply now
Job ID 5303386
Schedule Type Reg-Time
Work Hours 40
Location West Des Moines, Iowa
Job Description
Wells Fargo is seeking a highly motivated individual to join the Enterprise Controls & Oversight (EC&O) Monitoring and Validation team. The EC&O Monitoring and Validation team has enterprise-wide exposure to key stakeholders within the financial reporting infrastructure and is a component of the Corporate Controllers department.
 
The Monitoring and Validation team supports the Company's on-going objective of maintaining an industry leading financial reporting control environment that is responsible for the following directives: 
• Providing meaningful assessments of the Company's current financial control environment and state of compliance with Well Fargo & Company's COSO based policies for internal controls over financial reporting (SEC, Risk  and Regulatory Reporting)
• Providing consultation and subject matter expertise for process and control related remediation matters including evaluating severity of control deficiencies and related remediation efforts
• Monitoring the appropriateness of remediation actions and the status of progress on those items
• Evaluating issue validation procedures in Lines of Business and Corporate Functions through independent validation reviews
• Interfacing with external auditors and regulators on control related matters
• Providing guidance, oversight and training on issue validation procedures and documentation to Lines of Business and Corporate Functions
• Identifying thematic or emerging control environment issues and remediation trends by evaluating issues sourced from various monitoring activities
• Escalating significant trends and issues to appropriate stakeholders, including governance and oversight committees
• Ensuring completeness and accuracy of all required fields reported in the centralized inventory of issues, and the accuracy of issue metrics reporting to stakeholders
 
This individual will be responsible for the following team directives:
• Build/lead a team of issue management professionals located both on-shore and off-shore to monitor data quality of issues related to COSO based policies for internal controls over financial reporting and recorded within Wells Fargo's centralized issue inventory (SHRP Issue Management module)
• Build strong relationships and work with key stakeholders and issue management partners across the enterprise to ensure updates are made to related issues as necessary to be in compliance with various policies and requirements, and that information recorded is accurate, complete and of a high quality to support effective reporting and trend analyis; stakeholders may be within broader EC&O team, Operational Risk, Lines of Business, or others as appropriate
• Provide necessary reporting of issue metrics and trending to management and other impacted stakeholders; ensuring that reporting is timely, complete, accurate and meeting the needs of the audience
• Interfacing with internal auditors, external auditors, regulators and others on issue related matters
• Acting as a change agent for continual improvement to the tools, processes and procedures utilized by team; ensure tools are scalable and efficient in order to satisfy ad hoc reporting requests as well as provide standard monthly/quarterly reporting
• Partner with SHRP Issue Management development team to proactively collaborate on enhancements, including system testing of any necessary changes to issue management tools, communicating changes to impacted stakeholders as appropriate
• Assisting with other Issue Management projects and initiatives as necessary
The successful candidate will be a highly motivated team player that is a self-starter who is accustomed to working in complex organizations with a diverse group of stakeholders, and someone who is able to withstand challenges and adapt accordingly. This individual should have issue management experience and a working knowledge of COSO based internal control over financial reporting frameworks as well as knowledge of financial services products.  Additionally, the candidate should possess a significant amount of professional presence and be accustomed to presenting material to senior executives.
Required Qualifications
7+ years of experience in one or a combination of the following: accounting, consulting, or public accounting
3+ years of management experience
Desired Qualifications
A BS/BA degree or higher in accounting, finance, or economics
A Masters of Business Administration (MBA) or a Certified Public Accountant (CPA) Designation
Big four public accounting experience
Knowledge and understanding of audit, regulatory compliance, or risk management
Knowledge and understanding of regulatory compliance requirements surrounding Dodd Frank, Basel II and III
Ability to work effectively in a team environment and across all organizational levels, where flexibility, collaboration, and adaptability are important
Ability to work and influence successfully within a matrix environment and build effective business partnerships with all levels of team members
Ability to present complex material in a digestible, consumable manner to all levels of management
Highly refined and professional verbal and written communications
Disclaimer

All offers for employment with Wells Fargo are contingent upon the candidate having successfully completed a criminal background check. Wells Fargo will consider qualified candidates with criminal histories in a manner consistent with the requirements of applicable local, state and Federal law, including Section 19 of the Federal Deposit Insurance Act.

Relevant military experience is considered for veterans and transitioning service men and women.
Wells Fargo is an Affirmative Action and Equal Opportunity Employer, Minority/Female/Disabled/Veteran/Gender Identity/Sexual Orientation.

0155262
CORPORATE FINANCE
Apply now
Working at Wells Fargo – Our Hiring Process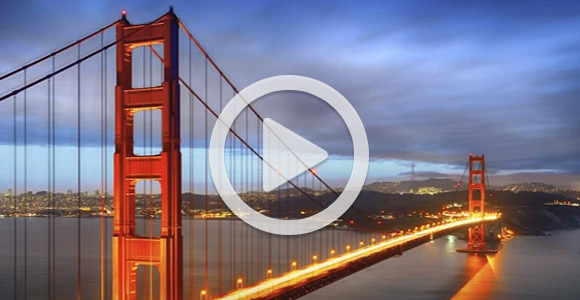 Sign up for our Talent Community and receive Job Alerts