Veterans: we want you
Our dedicated military recruitment team will help you explore the many ways your military experience can be put to work here at Wells Fargo. With more than 11,000 veterans hired here since 2016, you'll find the camaraderie of thousands of fellow veterans on a shared mission — helping our customers achieve their financial goals.
Join us. Start searching our available positions today.
Join our talent community
Select 'Veteran' when signing up, to receive updates and job alerts just for you.
Sign up
Veteran Programs at Wells Fargo

Veterans Team Member Network
Veterans Team Member Network
Our Veteran's Team Member Network is made up of thousands who share an interest in veterans' matters, and promotes greater awareness and job development within the veteran community.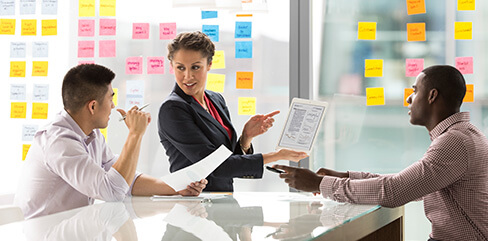 Apprenticeship
Apprenticeship
Wells Fargo is participating in the U.S. Department of Labor's Apprenticeship initiative that includes a network of more than 150,000 employers in more than 1,000 occupations. The initiative is dedicated to developing a new generation of workers to help the U.S. succeed in the 21st-century economy. Currently, we are focused on veteran programming through Apprenticeships, with the potential to expand to recruit all diverse segments. This program will be available for internal and external candidates.
What is an Apprenticeship?
An Apprenticeship is a Department of Labor structured, long-term experiential on-the-job training (1+ years), resulting in certification of specific skill sets for applicants not meeting basic qualifications for the non-apprentice equivalent role. Wells Fargo will offer a unique supplemental training for veterans.
Apprenticeships in general are able to be supported on early talent models through advanced skill sets, including transitioning military apprenticeships. The apprenticeships offer us the opportunity to attract veterans and provide them structured development opportunities to capitalize on proven competency success and build financial industry knowledge.
At completion of the program, apprentices will have:
Earned the designation of a Department of Labor Certified Apprentice
Developed key professional skills that will serve them well in their future career at Wells Fargo
How to apply?
All apprenticeship roles are posted like other job postings at Wells Fargo. Job seekers are encouraged to use the search term "apprentice" to find available positions. All apprentice roles are paid work and learn opportunities available to both internal and external candidates.
Questions about Apprenticeship? Please contact:
apprenticeshipusa@wellsfargo.com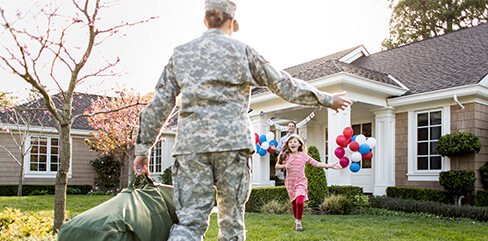 Veteran Internship Program
Veteran Internship Program
During this 8-12 week spring internship program, you'll develop an understanding of the day-to-day responsibilities of a full-time Wells Fargo team member as you deepen your professional experience and network by learning on the job and participating in special training opportunities. You'll experience Wells Fargo's culture first-hand, and see how our Vision, Values, & Goals drive how we work with our clients, and one another.