University Programs
Your story starts here
Wells Fargo's wide range of internship and development programs for undergraduates and post-graduates are designed to prepare you for a rewarding and successful career. We offer a variety of exciting career paths that will allow you to flourish in an inclusive environment comprised of other smart, dedicated professionals who are all focused on success.
Joining our team will allow you to work in a fun, diverse environment where you'll gain exposure to the multitude of businesses within the company.
You'll get the benefits of:
Specialized training that will build your technical and non-technical skills
Building your network while you learn about Wells Fargo's culture
Learning from a mentor, coach, and other experienced team members
Attending exclusive events for early talent participants
Access to senior leaders from across the company
Internship and full-time opportunities nationwide
If you're ready to contribute to Wells Fargo's vision of helping our customers succeed financially, our professional development programs can give you the tools, network, and experience you need to achieve — and even surpass — your goals.
As a program participant, you'll work within a specific Wells Fargo business group. Over the course of your program, you'll develop a deep understanding of our products and services and the strategies that support them.
Prepare for and excel at life after college with our free monthly webinar series.
Ready to get started?
Note: We encourage you to visit your campus career center to find out about Wells Fargo recruiting events and on-campus interviews. If we'll be interviewing on your campus, please apply both through your campus career center and our website.
Working at Wells Fargo – Intern Programs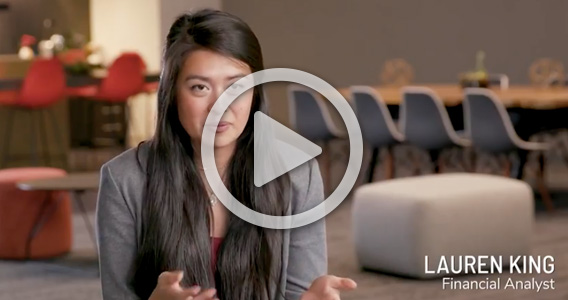 Working at Wells Fargo – Financial Analyst Program Graduate